The Restaurant La Bolera in Sant Cugat boasts four dining rooms with a rustic decor and according to our traditional Catalan cuisine. Each space is surrounded by a warm and comfortable ambiance where couples as well as groups can enjoy a caring, nice and professional service. Our dining rooms are ready to comfortably accommodate lunches and company dinners and for groups.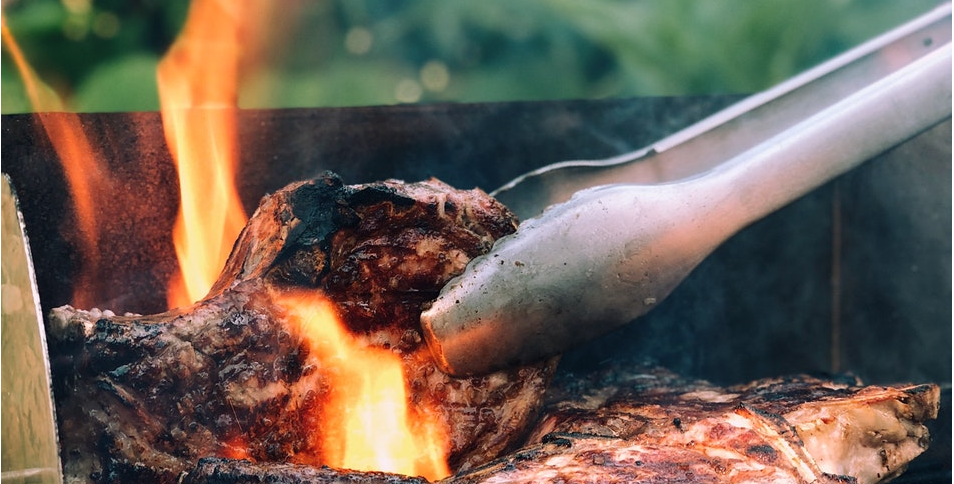 The cookery, the foundation of our tradition, thorough and perfectionist, chooses the best products on the market day by day. Vegetables, fruits and meats of the best quality and denomination of origin are the basic ingredients for our recipes, made on multiple embers so they become fine cuisine.
Our team members are experts at such a complicated technique as cooking on embers, an art that only a few restaurants know how to use nowadays. Our choice is to preserve a tradition in which the local products keep their fine taste and the embers achieve to confer an exquisite accent on everything that is autochthonous to our country.
The desserts, most of them made by ourselves, are the sweetest part of our balanced menu. Textures, flavors and tradition blend in to seduce the most sweet-toothed palate.
Our history begins with the Bowling Bar where, in 1984, the founders Ramón and Carmen lovingly started a project based on the quality of the products and the know-how applied to the Catalan cuisine.
The devotion to the job and the sincere and transparent dedication persist in the current essence of the Restaurant Braseria La Bolera. This philosophy reflects on the treatment and good service of all our team members, as well as the traditional cuisine and the new gastronomic inputs that perfectly balance for a social, cultural or business-related meeting.